Landscaping Design & Build Services

Grass and More Outdoor Services will design a landscape presentation to enhance the architecture of your home or business. First impressions are important, and there is no better way to to ensure a positive first impression than to invest in quality, professional landscaping.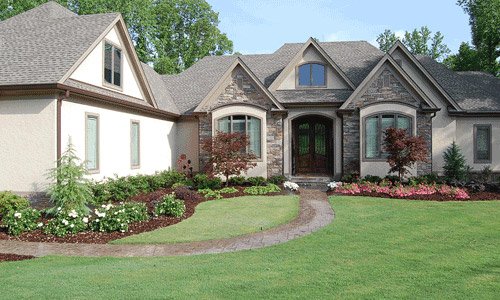 Grass & More Outdoor Services has been providing landscaping design and installation services for the last 20 years, with hundreds of satisfied customers in the Greater Chattanooga, TN and Dalton, GA metro areas.
We offer a full range of services aimed at improving your outdoor living space, and we even offer warranties on plants with the installation of a sprinkler system.
We offer services you need to keep your yard looking great. Count on us for design, installation, and maintenance services, and we'll always work hard to provide you with personal attention and individual care. We offer the following important services to improve your yard:
Our mission is to transform your current property into a beautiful, functional landscape that suits your needs and reflects your personal style. We'll work with your to improve every aspect of your exterior, and you can count on us for reasonable pricing and professional decorum.
We also offer financing to make our services more affordable. We've won the Tri-State Home Show Best In Show award for six years, and you can benefit from our expertise. Call Grass & More Outdoor Services Inc. today to request your free estimate.